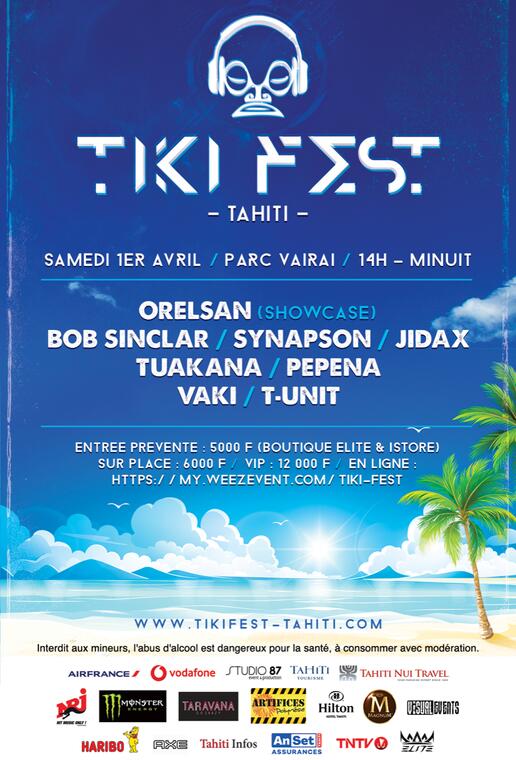 Tiki Fest
Entertainment/recreation,
Festival,
Electronic music,
World music,
Contemporary music,
Light music,
Pop music,
Various music
in Punaauia
International Music Festival of Polynesia

TIKI FESTIVAL is the International Festival reference of Polynesia. It is a clever mix of local and international culture by bringing together the greatest artists with live and electro sounds.
The Festival takes significant steps to be environmentally friendly. Glass is recycled, single-use dishes are forbidden, the Tiki Fest Eco cup are distributed and are reusable. We want to be an actor of a sustainable and citizen event.
Rates

Pre-sale admission: 5 000 CFP (Elite Boutique & Istore)
On site : 6 000 CFP
VIP : 12 000 CFP
Schedules

On

April 1, 2023

from 3:00 PM to 11:55 PM