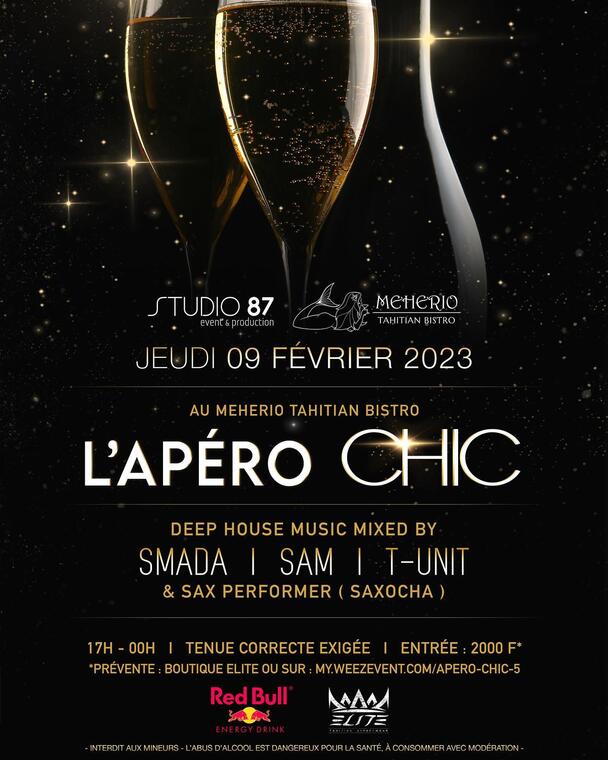 L'Apéro Chic - Meherio Tahitian Bistro
Entertainment/recreation,
Electronic music,
Various music
in Papeete
Event organized by Studio 87

The FIRST CHIC APERO of 2023 !

Join us in the beautiful setting of Papeete marina, with a drink in hand, on a little (or a lot) of DEEP HOUSE !
We have the pleasure and the chance to welcome SAM, SMADA & T-UNIT.
They will be accompanied by a SAX PERFORMER (SaxoCha) for the occasion!

Admission : 2 000CFP
On the spot or online or in ELITE store

PROPER DRESS REQUIRED - MINORS ARE NOT ALLOWED
Alcohol abuse is dangerous for your health, consume with moderation
From

January 20, 2023

to

February 9, 2023
2000 XPF

• In presale, on site and online.
Schedules

On

February 9, 2023

from 5:00 PM to 12:00 AM