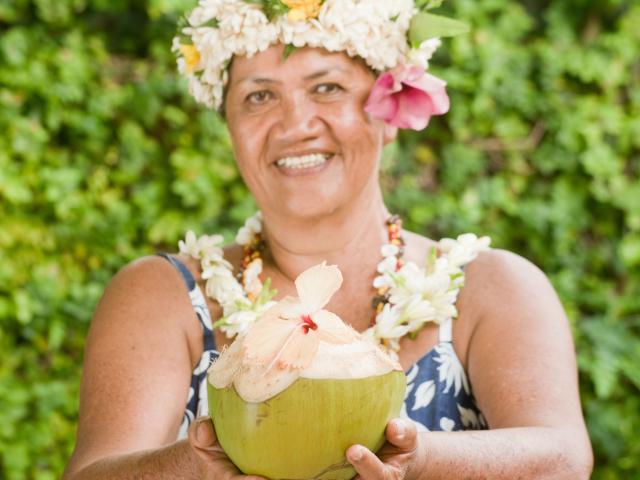 Mouthwatering tastes and flavors
Bon appétit : Tama'a maitai!
Unsurprisingly, in Polynesia we eat lots of fish. It is often served grilled, but equally often it's eaten raw, as sashimi, carpaccio, Chinese raw fish and of course, with coconut milk. For meat lovers can try the poulet fāfā (chicken in spinach and coconut milk) cooked in a traditional ahimā'a earth oven. Or for a taste of home you can always get an entrecôte (rib-eye steak) with French fries at one of the food trucks.
Don't forget to try some of the exotic fruit that you'll find in Papeete market, and stop at one of the roadside stands for a refreshing chilled coconut water.