Crystal clear water and white sandy beaches
A taste of paradise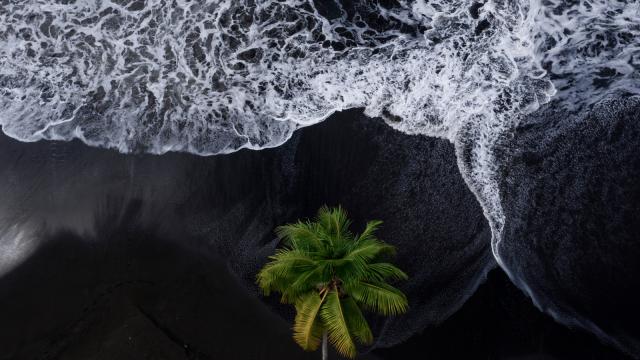 CLEAR AND TRANSPARENT
Better than a picture postcard
Crystal clear waters and fine sandy beaches which will add a touch of paradise to your Instagram page. Take a trip to Point Venus, to Taharu'u or to Tautira, where the fine soft sand is black. Or go to Tikehau or Rangiroa, where some of the beaches are pink!  And everywhere, the clear, transparent water of the lagoons and rivers is simply breathtaking.
The Islands of Tahiti certainly live up to their reputation as a dream destination. But there's lots more to discover than beautiful beaches, because The Islands of Tahiti abound with hidden treasures.
WHAT DO YOU NEED FOR THE BEACH ?
The sun is hot in The Islands of Tahiti, even first thing in the morning! So make sure you have sun cream, a hat, and plenty of water. And if you're going snorkeling, be careful not to get a sunburned back!
PLENTY TO SEE…
And a sea of plenty
The Islands of Tahiti are as beautiful beneath the waves as they are majestic above them. A paradise of breathtaking beauty where surfers are sure to find the perfect wave, divers will encounter sealife beyond their wildest dreams, and dreamers will awake each morning to the most beautiful scenery in the world. Gourmets will delight in delicious dishes of local produce and fishes caught that same day in the lagoon or out in the deep sea. Sounds inviting? Then come and meet the welcoming islanders who make all that possible!
What shall we do tomorrow?
There's so much to choose from! Diving, of course, but from which beach? And what fish will we see? Or how about going to a waterfall? There are so many possibilities and there's so much to see in The Islands of Tahiti, so we've made a selection of some of the best experiences you can have on, or near our beaches. Let us give you a quick taste of paradise…
Like to see more?
In the heart of the land