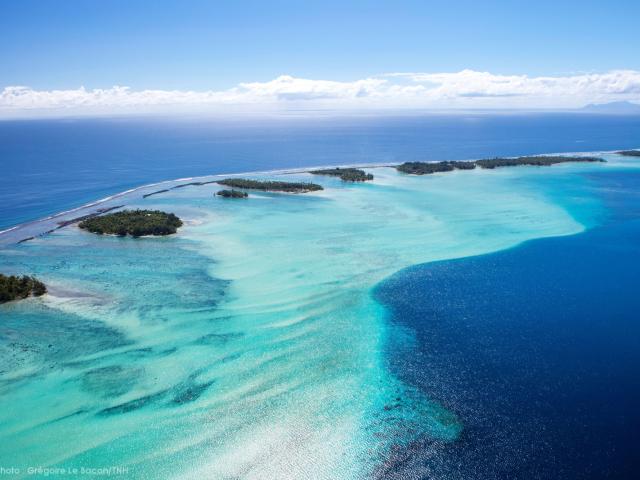 Luxury and nature
An island of romance
It's not by chance that lovers from the whole world over come to Bora Bora.
Dominated by the imposing Mount Otemanu, Bora Bora is a paradise for tourists in search of nature at its most stunning. Luxurious overwater bungalows, an endless lagoon of unimaginable beauty, with motu scattered along its coral reef, it's little wonder that Bora Bora is known as the Pearl of the Pacific..
However, there's more to Bora Bora than first meets the eye! From 1942 to 1946, the island played a vital role in the Pacific War in WW2. It was a support base for the American armed forces under the codename: Operation Bobcat.