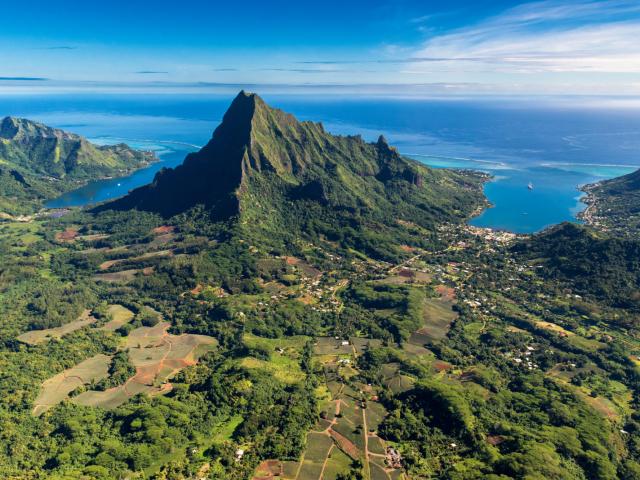 Moorea
The charm of the islands
To appreciate the true charm of Moorea, take to the road. Drive around  'Opunohu bay and Cook bay, then go up through the pineapple fields towards the belvédère (scenic lookout point). Then pass through the forests of mape (Tahitian chestnut tree) and admire the montagne percée (pierced mountain).
Stop off at some of the small tourist boutiques and take a break in one of the many cafés and restaurants.
And of course, there's the lagoon with its multitude of activities. Like the residents of Tahiti, you're going to love Moorea!