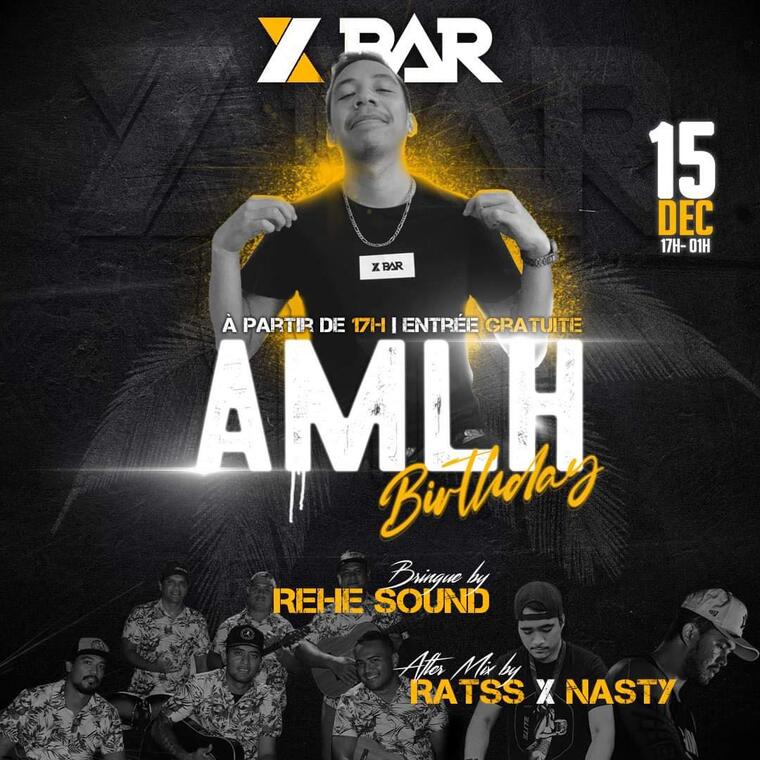 Event organized by the X-BAR

What's up guys!

𝐀𝐌𝐋𝐇 𝐁𝐢𝐫𝐭𝐡𝐝𝐚𝐲 🎁🎉
Thursday, December 15, 2022

Polynesian party from 5pm with the band 𝐑𝐞𝐡𝐞 𝐒𝐨𝐮𝐧𝐝 until 10pm, followed by the after mix by 𝐑𝐚𝐭𝐬𝐬 & 𝐍𝐚𝐬𝐭𝐲.

Free entry prohibited to minors

Reservation possible for special event
(birthday, end-of-year drink, bachelorette party....)
Terms and conditions per MP.