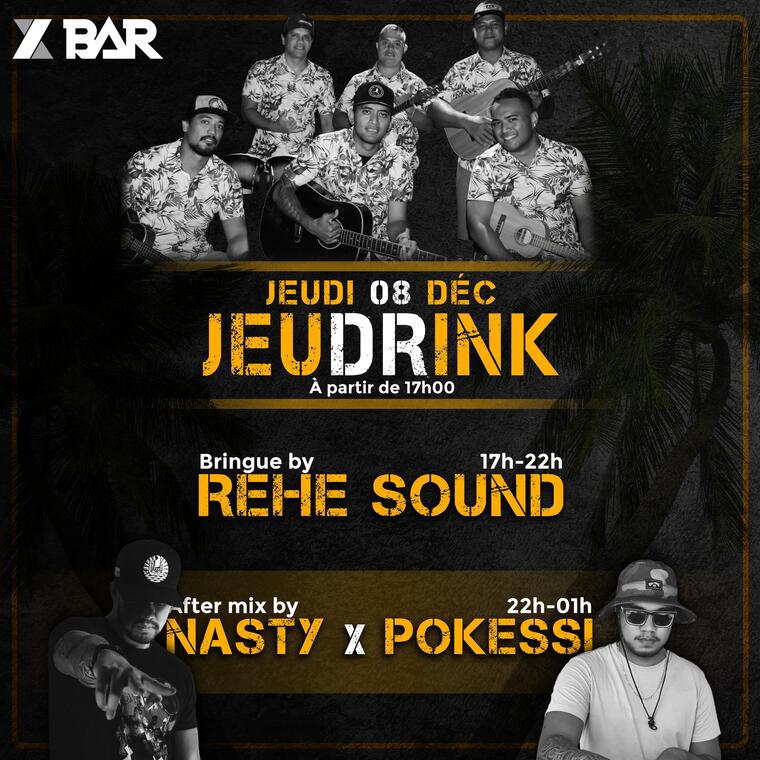 Event organized by the X-BAR

What's up guys!

𝐉𝐄𝐔𝐃𝐑𝐈𝐍𝐊

Thursday, December 08
Come and binge from 5pm with the band 𝐑𝐞𝐡𝐞 𝐒𝐨𝐮𝐧𝐝 until 10pm, we'll follow with the after mix by 𝐍𝐚𝐬𝐭𝐲 & 𝐏𝐨𝐤𝐞𝐬𝐬𝐢.

Free admission not allowed for minors

Reservations available for special event
(birthday, graduation party, EVJF....)
modalities by mp.