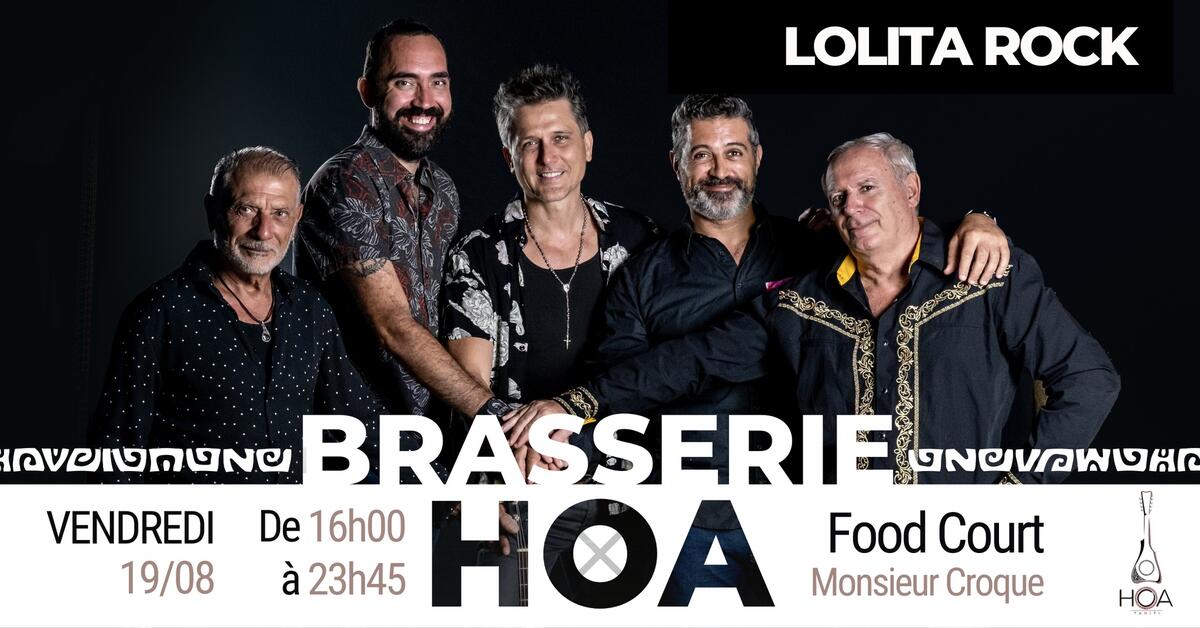 Mahana HOA - Brasserie Hoa
Event organized by Brasserie Hoa

𝐌𝐀𝐇𝐀𝐍𝐀 𝐇𝐎𝐀
Every Friday at 𝐁𝐫𝐚𝐬𝐬𝐞𝐫𝐢𝐞 𝐇𝐨𝐚 find 𝐌𝐀𝐇𝐀𝐍𝐀 𝐇𝐎𝐀: A 𝐆𝐫𝐨𝐮𝐩𝐞, 𝐃𝐣'𝐬 or 𝐉𝐀𝐌 to get the weekend started!

𝐋𝐎𝐋𝐈𝐓𝐀 𝐑𝐎𝐂𝐊
We are pleased to bring you a 100% ROCK LIVE by the band 𝐋𝐎𝐋𝐈𝐓𝐀 𝐑𝐎𝐂𝐊 from 7pm at 10pm!
Come and discover an incredible stage game, complicity and energy around the same passion: 𝐋𝐞 𝐑𝐨𝐜𝐤!!