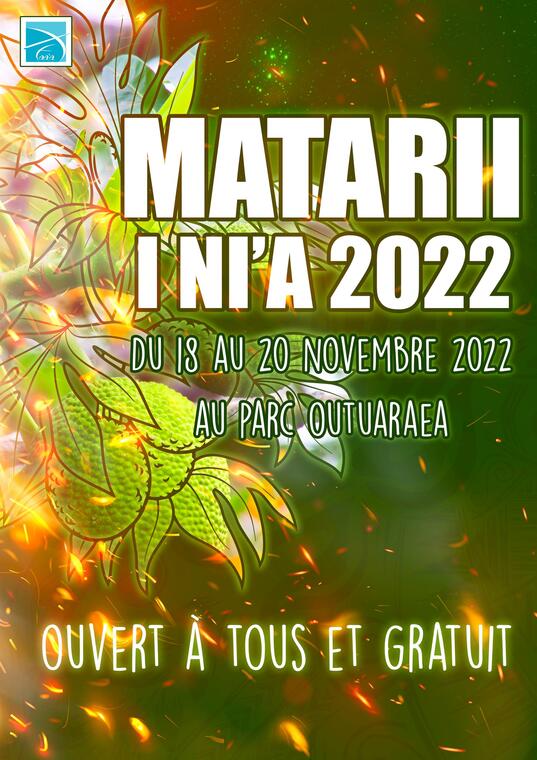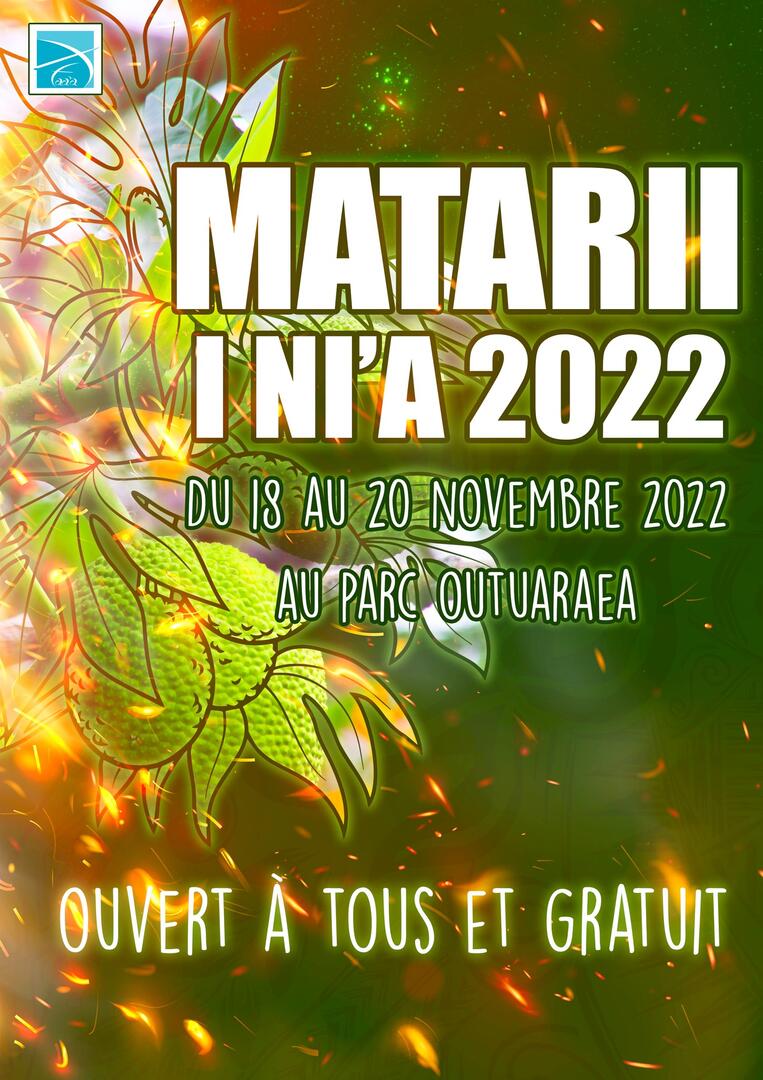 Matarii i ni'a - Village of Outuaraea
Event organized by City Hall of Faa'a

EVENT - Faa'a celebrates the matari'i i nia 🍈🌟
On November 18, 19 and 20, 2022, the commune of Faa'a invites you to celebrate the time of plenty at Outuaraea Park.
On the program, exhibitions, initiations, evenings of performances and exchanges free open to all!
✨Bring your peue to enjoy the evenings under the stars.✨
💡For more information, contact the city's animation department at 40 80 09 60.