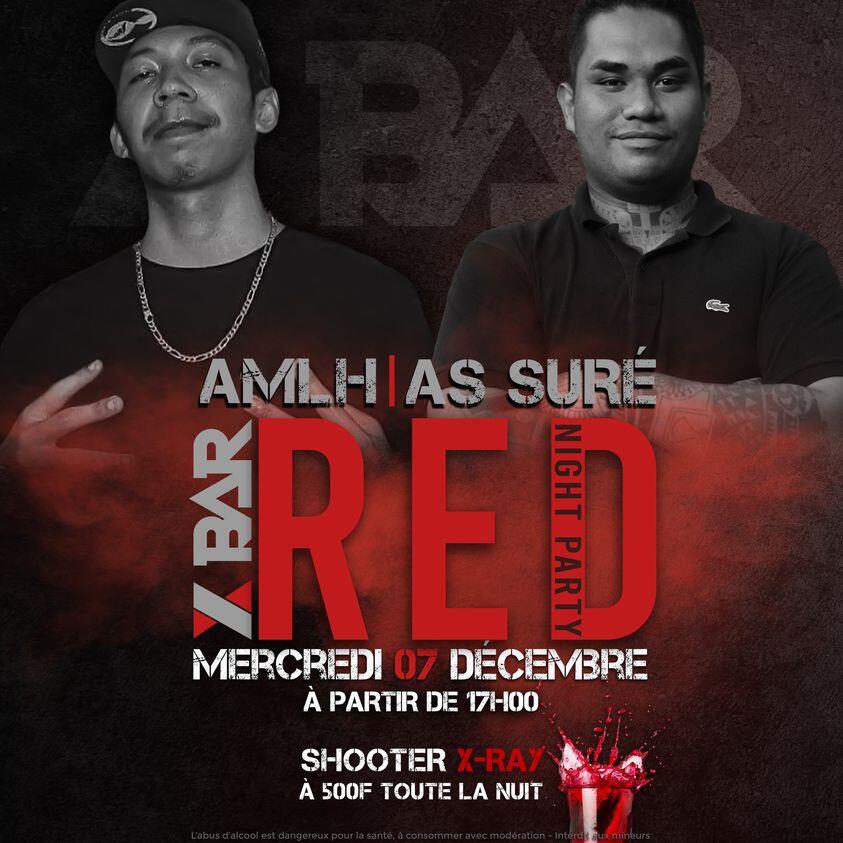 Event organized by the X-BAR

What's up guys!

Wednesday, December 07 ❌

𝐑𝐞𝐝 𝐍𝐢𝐠𝐡𝐭 𝐏𝐚𝐫𝐭𝐲🔴🔞

𝐀𝐬 𝐒𝐮𝐫𝐞́ 𝐞𝐭 𝐀𝐌𝐋𝐇 are going to set us on fire🔥 starting at 5 p.m.

Enjoy our 𝐗𝐑𝐚𝐲 Shooter at 500XPF all night🤩

Free admission not allowed for minors

Reservations available for special event
(birthday, graduation party, EVJF....)
modalities by mp.