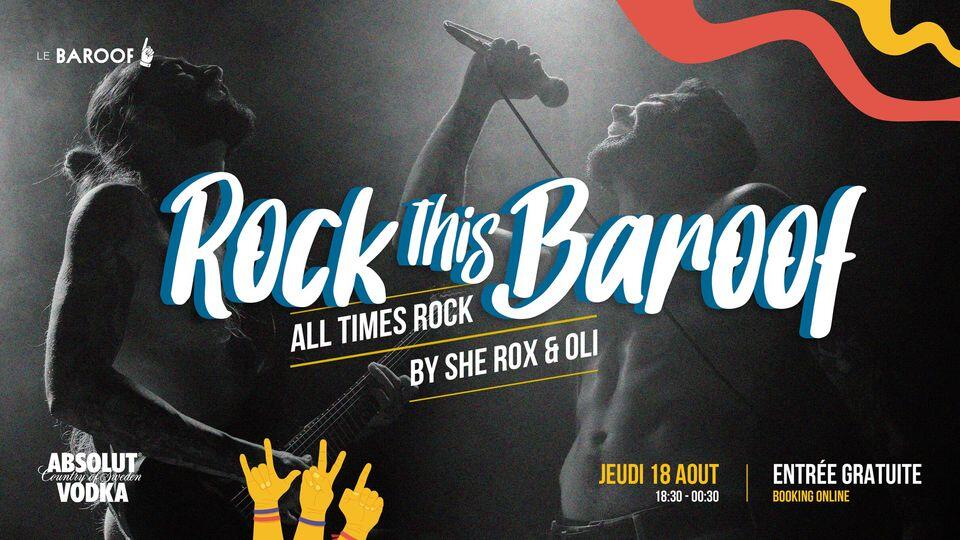 Rock this Baroof - Baroof
Event organized by the Baroof

🎸🤘🏽 𝗥𝗢𝗖𝗞'𝗡 𝗥𝗢𝗟𝗟 𝗕𝗔𝗕𝗬🤘🏽 🎸
Blues, jazz, swing & folk but most of all... guitar!
See you this Thursday, August 18 for the first edition of "𝐑𝐨𝐜𝐤 𝐭𝐡𝐢𝐬 𝐁𝐚𝐫𝐨𝐨𝐟" with 𝐒𝐇𝐄 𝐑𝐎𝐗 & 𝐎𝐋𝐈 😎 on the decks.
From Elvis Presley to the Rolling Stones via Mick Jagger, AC/DC or Jimi Hendrix... to ALL rock fans this evening is dedicated to you!