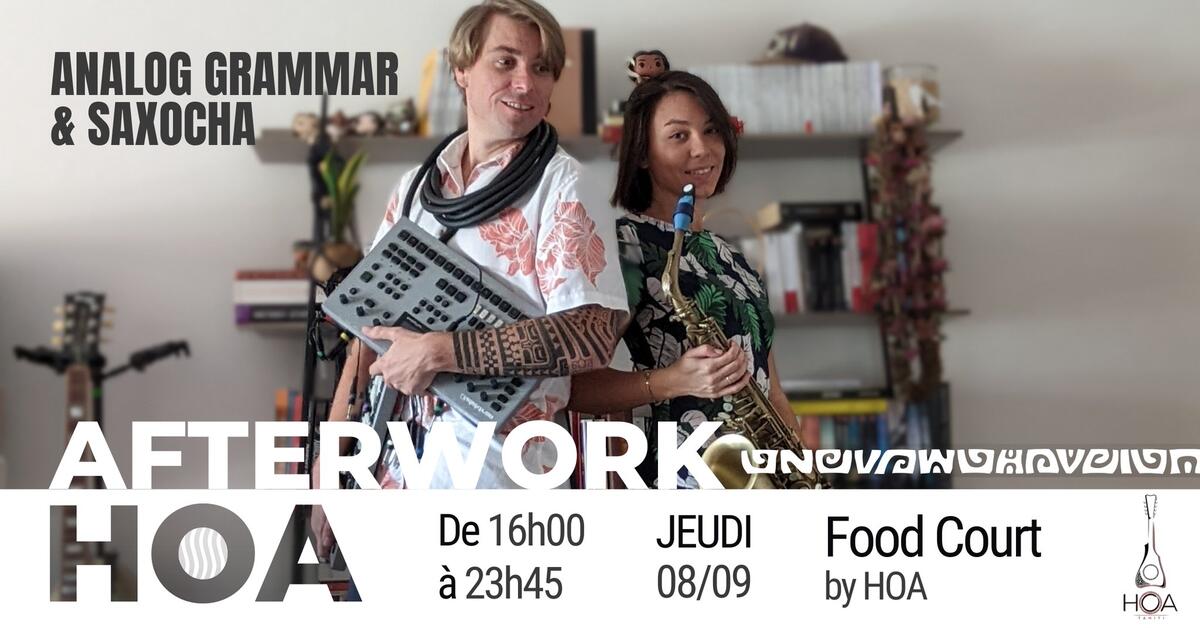 Afterwork HOA - Brasserie Hoa
Event organized by Brasserie Hoa

𝐀𝐅𝐓𝐄𝐑𝐖𝐎𝐑𝐊 𝐇𝐎𝐀
𝐓𝐨𝐮𝐬 𝐥𝐞𝐬 𝐉𝐞𝐮𝐝𝐢𝐬, find a DJ at the decks of 𝐁𝐫𝐚𝐬𝐬𝐞𝐫𝐢𝐞 𝐇𝐎𝐀 to take you on a journey into a different and specific musical universe.
ANALOG GRAMMAR & SAXOCHA
This Thursday 08 September find the electronically magical Duo: ANALOG GRAMMAR & SAXOCHA!
🕹️ Valentin composes live on analog machines, mainly progressive music.
🎷 Charlotte is an incredible sax performer able to adapt to the sounds proposed to transport you throughout the evening!