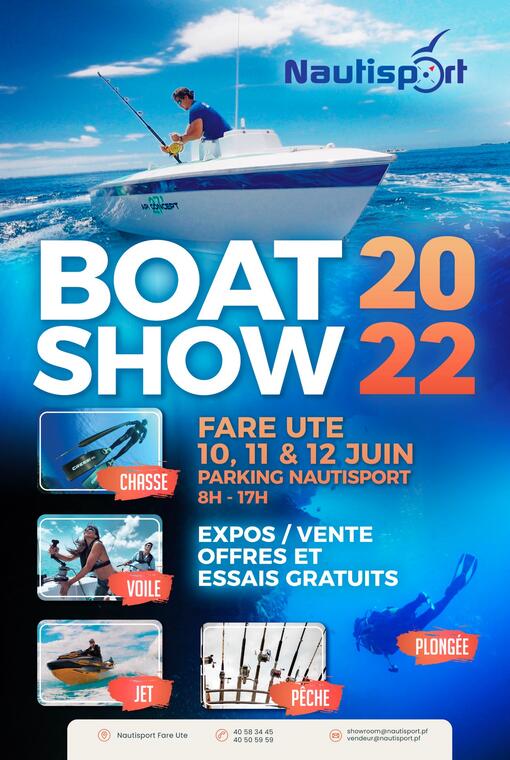 Event organized by Nautisport SA Tahitisports

⚓ BOAT SHOW 2022 ⚓

Exhibitions, free trials and exclusive offers, it's in the Nautisport Fare Ute car park from 8 a.m. to 5 p.m. from Friday 10 to Sunday 12 June 2022!

What to expect ?
👉 Package offers
👉 Draws
👉 Flash sales all weekend
👉 Spearfishing competition

Come and meet our Nautisport sales representatives, but also our diving service providers.