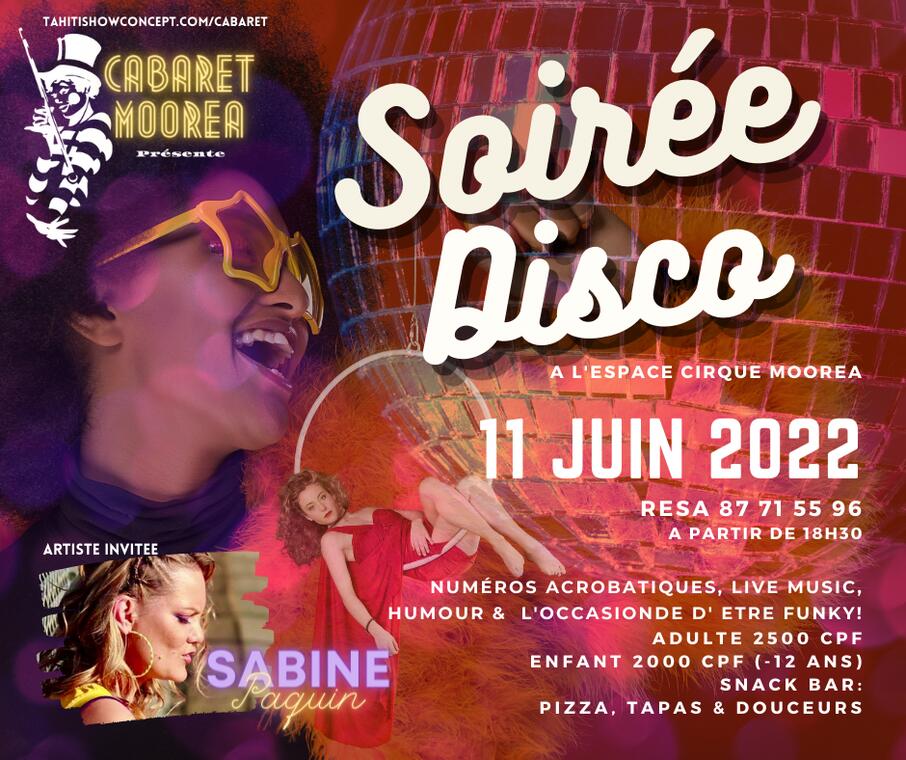 Disco Night - L'espace cirque de Moorea
Event organized by Tahiti Show Concept

Cabaret Moorea is organizing a "DISCO" dinner/show evening at L'Espace Cirque on Saturday June 11 from 6:30 p.m. to 8:30 p.m.

The "Disco" theme is accessible to all and we encourage you to dress up if you wish!

The Chai de Moorea will be present to offer you beers and wines all evening (additional cost).