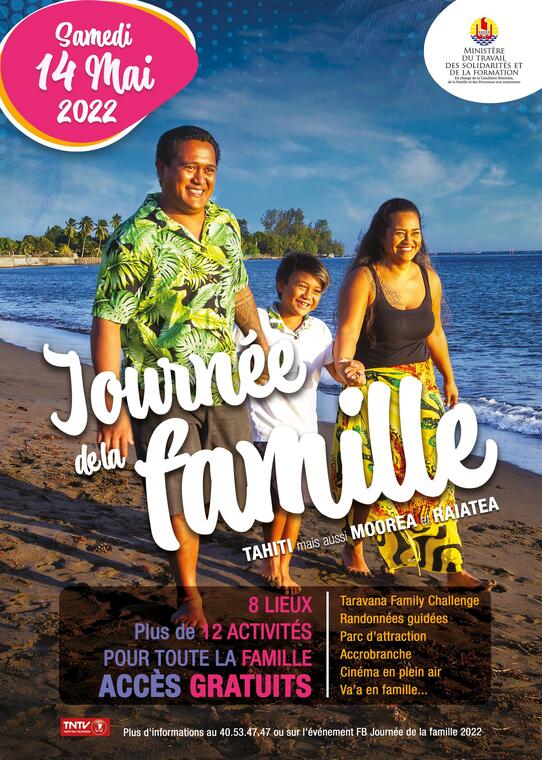 Family Day May 14, 2022 - Tahiti Moorea Raiatea
Event organized by Ministry of Labour, Solidarity and Training.

🌺 𝗟𝗔 𝗝𝗢𝗨𝗥𝗡𝗘𝗘 𝗗𝗘 𝗟𝗔 𝗙𝗔𝗠𝗜𝗟𝗟𝗘 - te mahana o te opu feti'i 🌺

📢 Book your Saturday 𝟭𝟰 𝗺𝗮𝗶 𝗺𝗮𝗶, for a day of discover, sports activities and especially 𝗳𝘂𝗻 with the family to 𝕋𝕒𝕙𝕚𝕥𝕚, 𝕄𝕠𝕠𝕣𝕖𝕒 and ℝ𝕒𝕚𝕒𝕥𝕖𝕒 !

This event is FREE ! Come with your whole family! Many 𝘀𝘂𝗿𝗽𝗿𝗶𝘀𝗲𝘀 you except!

📅 PROGRAM 📅

🌺 Because in Polynesia, the family is sacred...