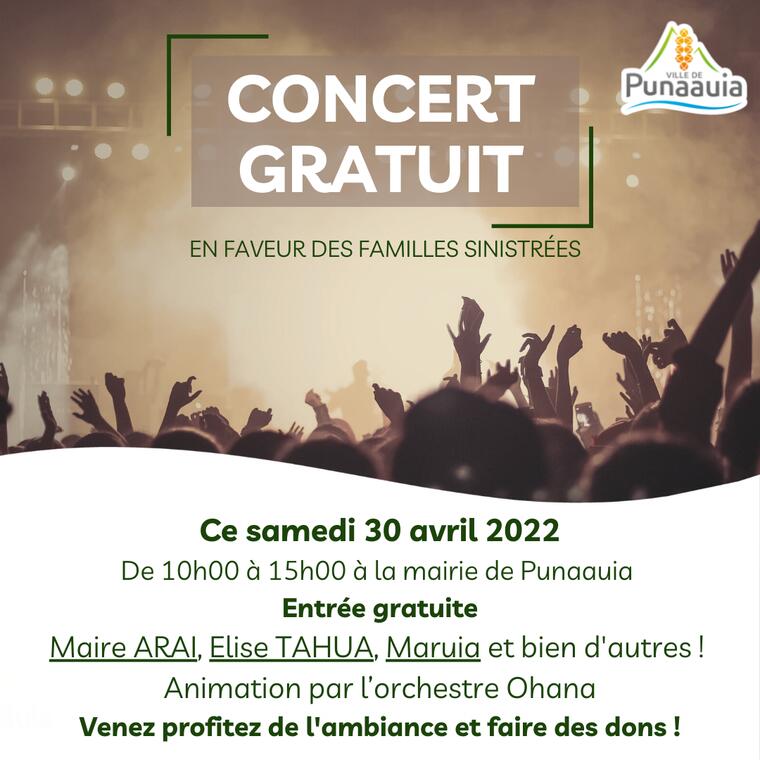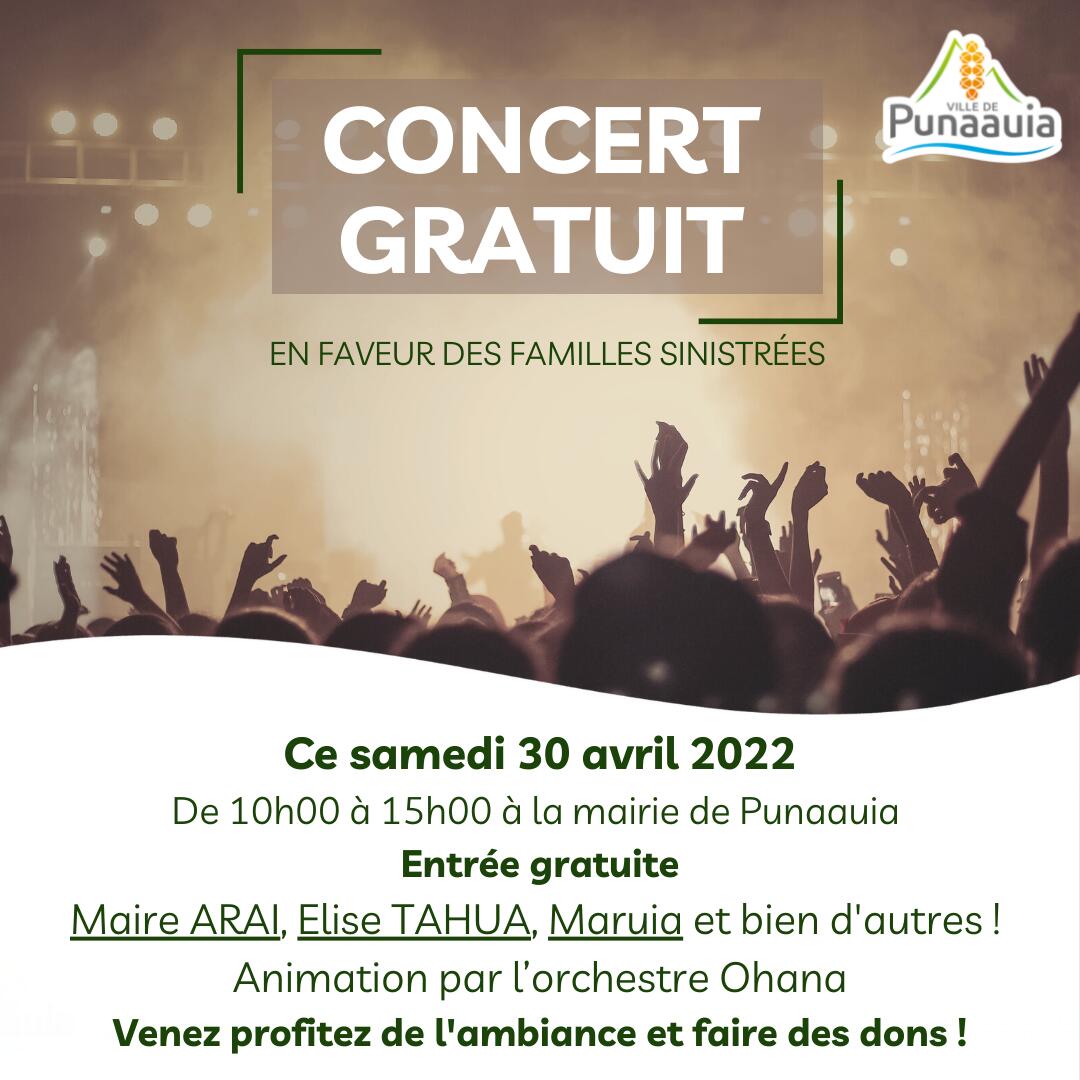 Free Concert - Ville de Punaauia
Event organized by the Town Hall of Punaauia

Teheinui Production and the city of Punaauia 🍊 offer you a free concert this Saturday! An event organized in favor of the 21 victims of the PK16 fire. 🧑 🎤 Mayor ARAI, Elise TAHUA and many other fenua artists answered the call! 🎼 This concert is organized to collect your donations, in cash but also in food, furniture, and household appliances.