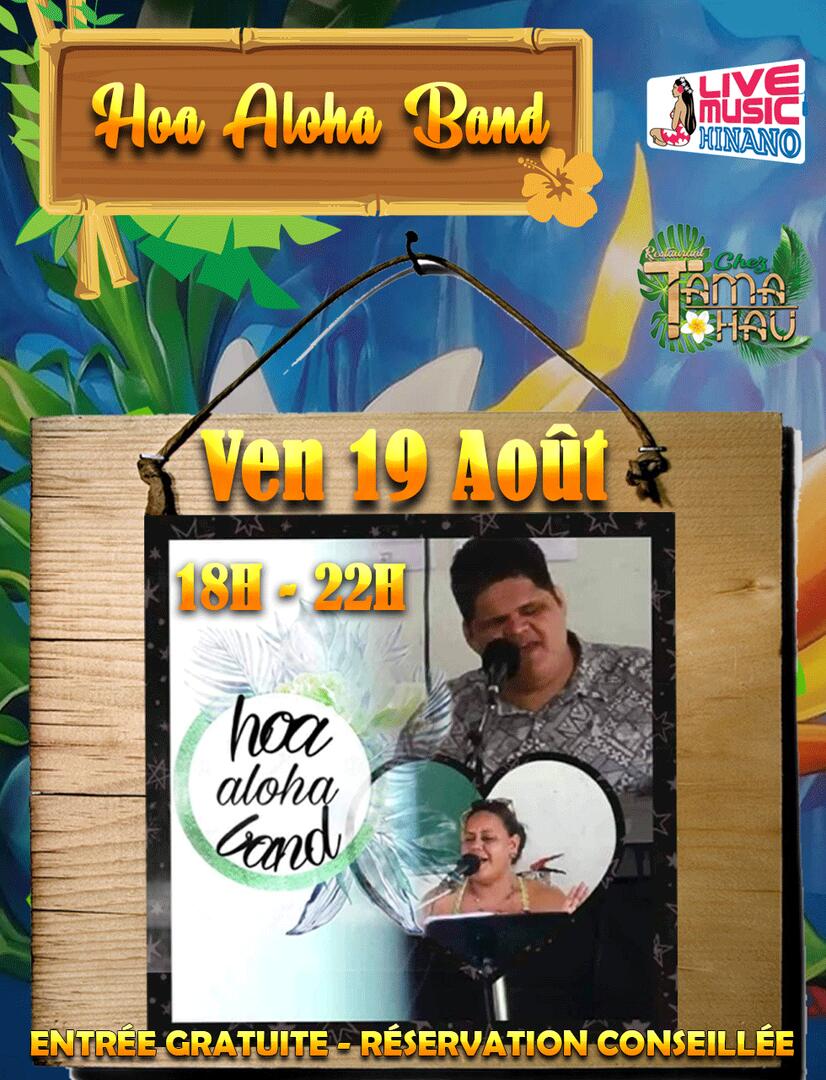 Hoa Aloha Band Concert - Restaurant Chez Tama Hau
Event organized by Restaurant Chez Tama Hau

Ia Ora Na Moorea ❤

For the first time at the Tama Hau restaurant, we welcome the Hoa Aloha Band on Friday, August 19 from 6 to 10 pm for a Live Music evening intense in emotions!

We promise you a beautiful evening of softness, you will love it ❤

Free entrance and reservation recommended!

For your reservations: 𝟴𝟳.𝟳𝟵.𝟴𝟱.𝟬𝟴 / 𝟰𝟬.𝟱𝟲.𝟱𝟱.𝟴𝟬 📞

📍We are located in Haapiti Tiahura
Le Petit Village shopping center, near the Total station.