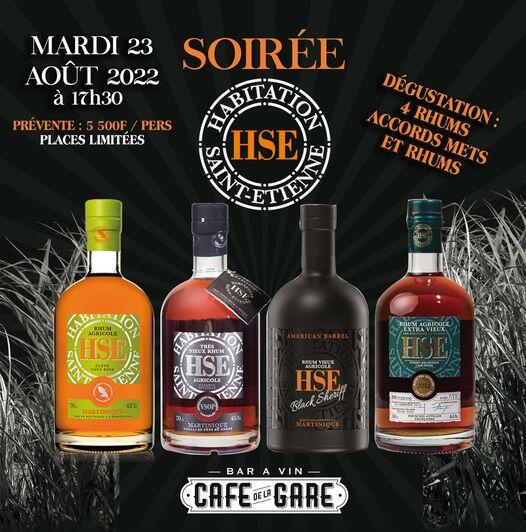 HSE Rum Tasting Evening - Café de la Gare
Event organized by the Café de la Gare

📣 SAVE THE DATE 📣
📆 Reserve your Tuesday, August 23, 2022!
Café de la gare will meet you at 5:30 pm for an evening of HSE rum tasting 🥃
On the program:
🔹 Welcome T-Punch
🔹 Tasting of 4 HSE rums
🔹 Food and rum pairing
Take advantage of this opportunity to discover the full range of HSE rums offered by Café de la Gare.
Tickets are in presale at the wine bar at 5,500 XPF/pers.
Attention, limited places!
🔞Alcohol abuse is dangerous for your health. Please consume with moderation.