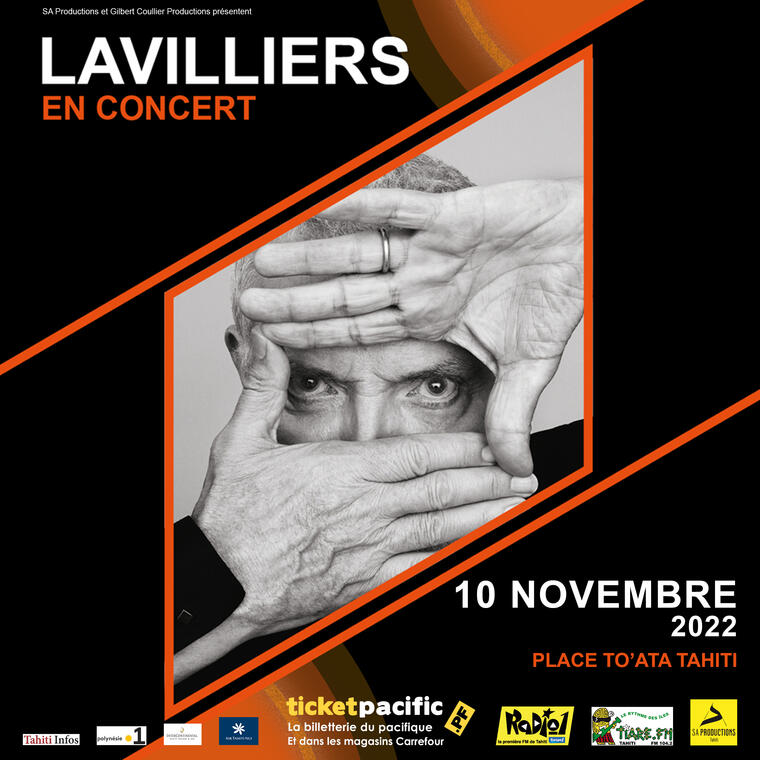 Lavilliers in Concert - Place To'ata
Event organized by SA Productions, Radio 1 & Tiare FM

French singer-songwriter and traveler, Lavilliers shares his musical experiences as a "singer and traveler" through his successful albums (Stand the Ghetto in 1980 and Carnet de bord in 2004).
Bernard Lavilliers is a singer and a multidisciplinary artist with diverse references.

Tickets are available for sale on the website www.ticketpacific.pf, in Carrefour Faa'a, Punaauia, Arue at Radio 1 and Tiare FM.
From 7000 XPF

8000 XPF

10000 XPF

• Seated Pit
Golden chair

From 5000 XPF

5500 XPF

6000 XPF

6500 XPF