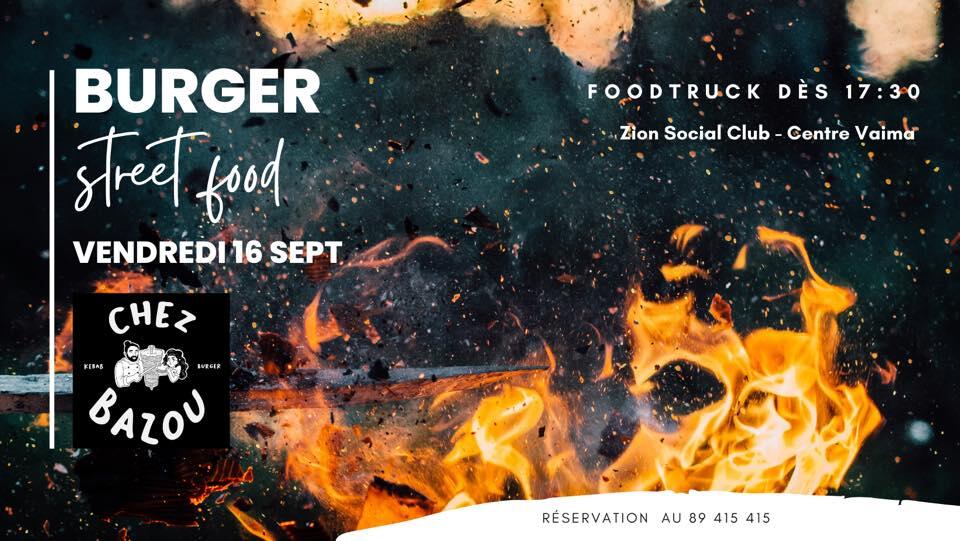 Les Ventre'Dis - Zion Social Club
Event organized by Zion Social Club

The Zion Social Club presents "Chez Bazou", the new foodtruck concept this Friday, September 16, 2022 ✨
____________________
🍔🍴 On the menu 🍴🍔
Bread from a fenua bakery, beef steak from Taravao, THE secret sauce, onion pickles, pickles, bacon, cheddar & salad 🤩
____________________
Who is behind Chez Bazou?
Two lovers, & lovers of street food, fat, sauce, LIFE. Smile, good mood & fresh food to die for will be on the menu!