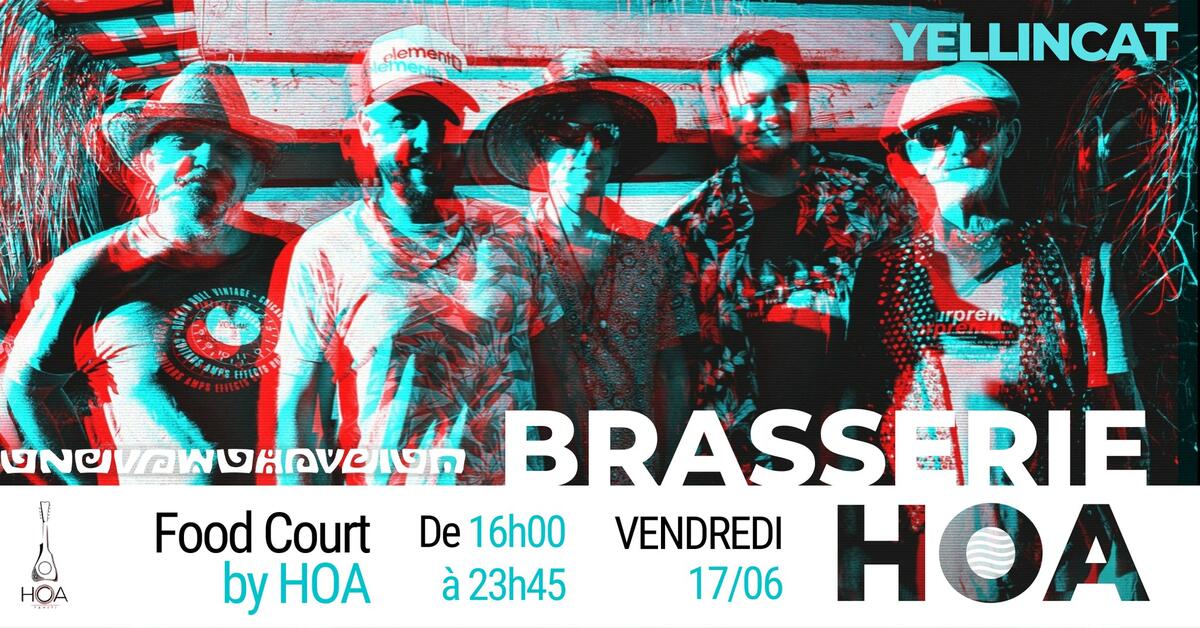 Mahana HOA - Brasserie Hoa
Event organized by Brasserie Hoa

𝐌𝐀𝐇𝐀𝐍𝐀 𝐇𝐎𝐀
Every Friday at 𝐁𝐫𝐚𝐬𝐬𝐞𝐫𝐢𝐞 𝐇𝐨𝐚 find 𝐌𝐀𝐇𝐀𝐍𝐀 𝐇𝐎𝐀: A 𝐆𝐫𝐨𝐮𝐩𝐞, 𝐃𝐣'𝐬 or 𝐉𝐀𝐌 to get the weekend started!

𝐘𝐄𝐋𝐋𝐈𝐍𝐂𝐀𝐓
This Friday we have the great pleasure of hosting the group 𝐘𝐄𝐋𝐋𝐈𝐍𝐂𝐀𝐓 & 𝐓𝐇𝐄 𝐂𝐀𝐓-𝐀-𝐓𝐎𝐍𝐈𝐂𝐒 formed in late 2021.
They will offer 2 hours of composition in 𝐂𝐡𝐢𝐥𝐥 𝐈𝐬𝐥𝐚𝐧𝐝 𝐒𝐨𝐮𝐥.
A nice and original 𝐝𝐨𝐰𝐧𝐭𝐞𝐦𝐩𝐨 to start the weekend off right!