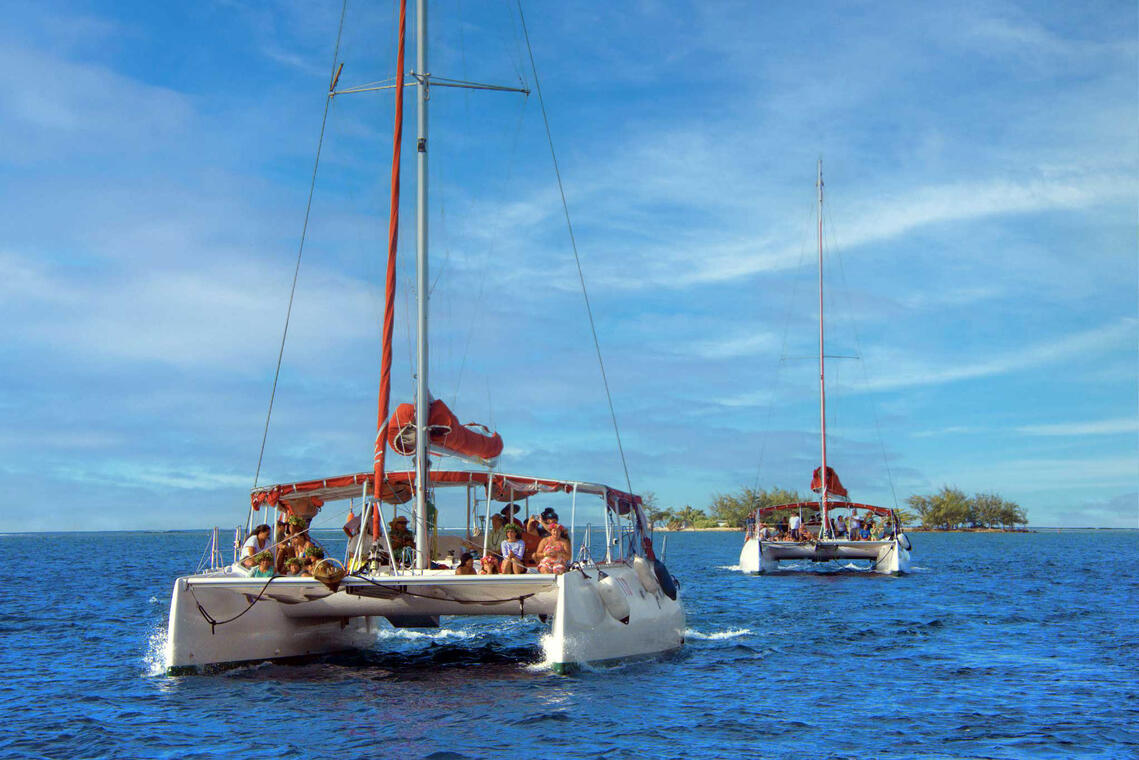 Tere Na Tua
Cultural,
Entertainment/recreation,
Traditions and folklore
in Papeete
Event organized by Tahiti Tourisme.

The majestic catamarans of our Polynesian waters will take you on a unique escapade off the coast of Tahiti for a sunny, festive and relaxing day. Through this experience, Tahiti Tourisme offers you the opportunity to live the charter experience, which is very well known and recognized in our destination. It is also an opportunity to discover the island of Tahiti in a different way.
Spoken languages

Documentation
From

January 1, 2023

to

March 25, 2023
Schedules

On

March 25, 2023

from 6:30 AM to 6:30 PM

* Full