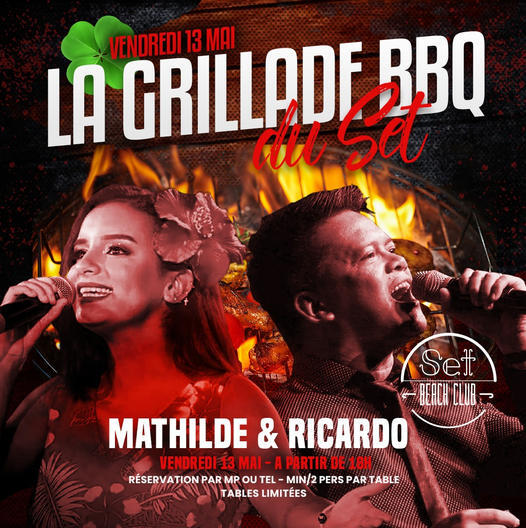 The bbq grill - Set Beach Club
Event organized by the Set Beach Club

Friday, May 13, we are launching a new concept by offering you our LA GRILLADE BBQ DU SET to spend a friendly moment with family or friends.

Evening hosted by Ricardo and Mathilde indoors and lounge background music in the passageway for smokers.

The BBQ will be installed on the terrace in view of all as well as a bar area to chill your beer with friends.

Unlimited BBQ served on the terrace!
3500 XPF

• Pre-sale via our online ticketing service:
https://my.weezevent.com/la-grillade-bbq-du-set
or on site at the Set Beach Club