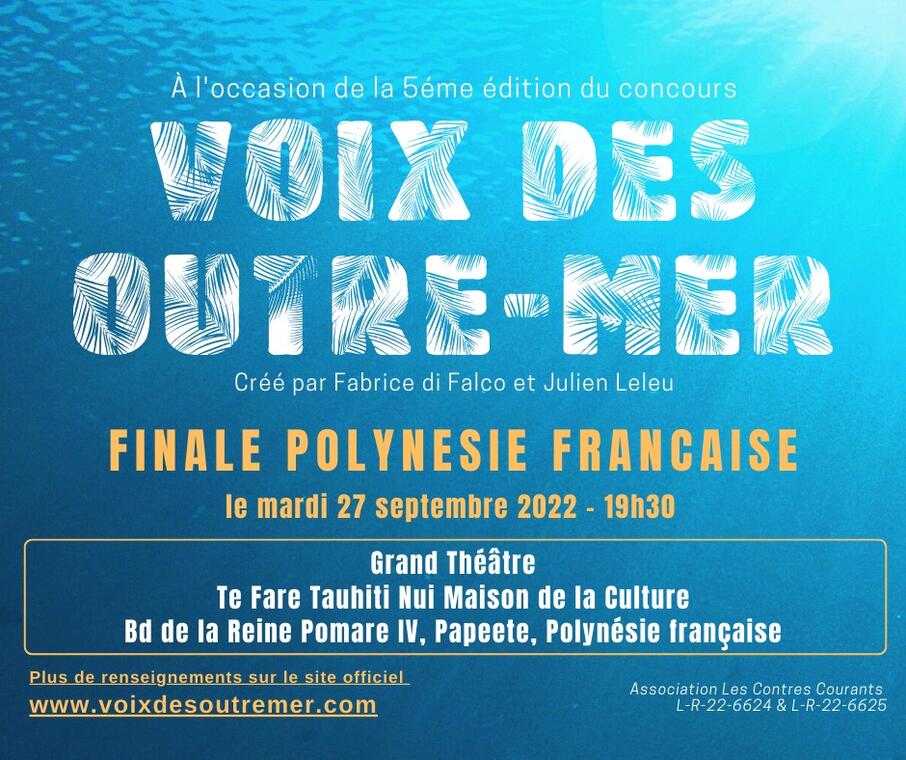 Voix des Outre-Mer - Maison de la Culture's Grand Theatre
French Polynesia Final 5th Edition

A great moment will be prepared on Tuesday, September 27 at 7:30 pm.

The final of the competition Voix des Outre-mer selection French Polynesia from the large theater of the house of culture Te Fare Tauhiti Nui.

Admission is free with reservation:
http://billetweb.fr/voix-des-outre-mer-5eme-edition...