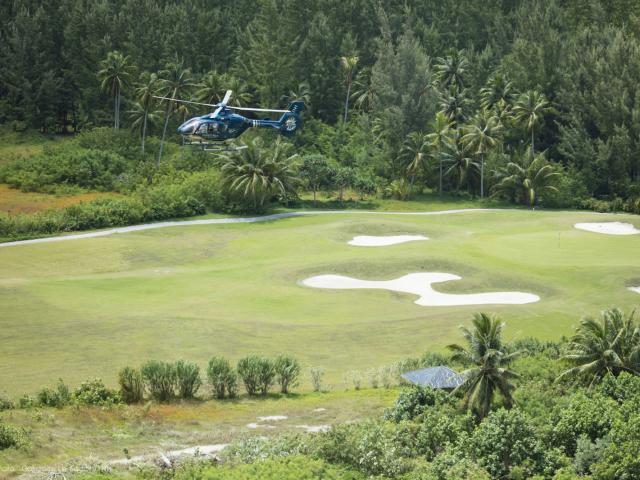 From golf to jet-ski
Enjoy nature
The island of Moorea is a magnificent playground, whether you're on or under the water. Go diving, ride a jet-ski or paddle in a transparent kayak and admire the sealife without getting your hair wet! You want more? Then why not try a flyboard or learn to paddle an outrigger canoe. And the perfect way to end the day is to go for a sunset cruise on a yacht.
On the island you can play a round of golf at the Moorea Golf Club before visiting the brand new Fare Natura ecomuseum. It's an ideal starting point for a hike, a bike ride or an excursion by quad.
To really appreciate this incredible setting, take to the air. Go for a parachute jump, or if you're feeling slightly less adventurous, enjoy a helicopter flight!